O website oficial Japonês do filme live-action da Paramount Pictures, Ghost in the Shell, revelou esta sexta-feira que a dobragem nipónica do filme vai contar com Atsuko Tanaka, Akio Ohtsuka e Kouichi Yamadera.
Estes, voltam a interpretar os seus papéis dos filmes anime de Mamuro Oshii e a série anime de Kenji Kamiyama, Ghost in the Shell: Stand Alone Complex.
Ghost in the Shell Live Action – Elenco Original na Dobragem Japonesa:
Tanaka (ao centro na imagem abaixo) vai dar voz à Major, Ohtsuka (esquerda) interpreta Batou, e Yamadera (direita) dará voz a Togusa.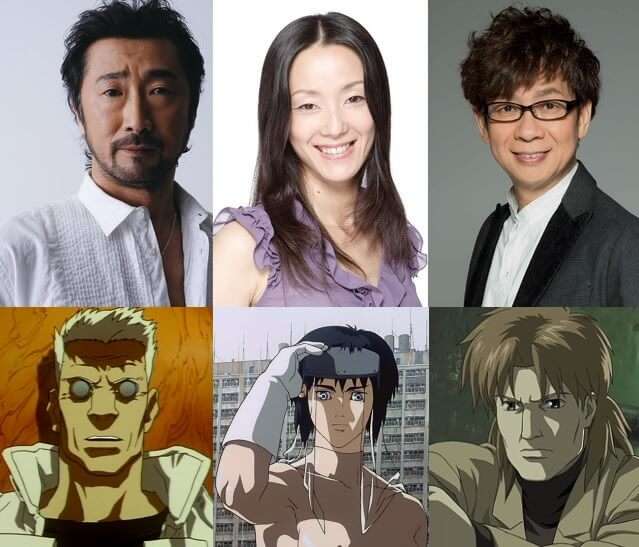 (Nota: Um elenco vocal diferente participou nos mais recentes projetos anime: Ghost in the Shell Arise e Ghost In The Shell: The New Movie.)
Anteriormente, a Paramount transmitiu um trailer legendado em Japonês, narrado por Yamadera, e que de seguida partilhamos:
O filme vai estrear no Japão a 7 de abril mas, mais importante que tudo, estreia a 30 de março em Portugal.
Scarlett Johansson vai encarnar a icónica Major Motoko Kusanagi, e Pilou Asbæk (Lucy) será Batou. Michael Pitt (Boardwalk Empire) vai interpretar o Laughing Man. O realizador, comediante, e ator Beat Takeshi (também conhecido como Takeshi Kitano) vai interpretar o fundador e chefe da Public Security Section 9, Daisuke Aramaki.
A atriz francesa Juliette Binoche (Godzilla de 2014, The English Patient, Chocolat) interpreta Dr. Ouelet, e Kaori Momoi (Sukiyaki Western Django, Memoirs of a Geisha, Helter Skelter) e Rila Fukushima (The Wolverine) também integram o elenco do filme.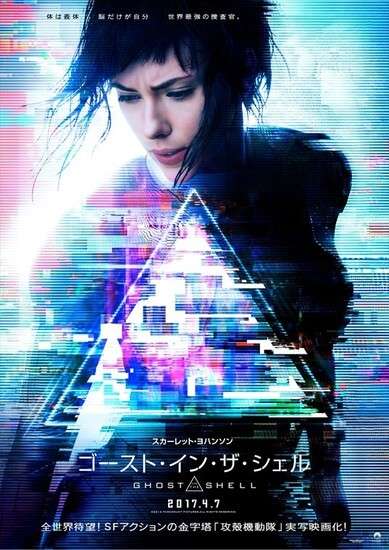 Rupert Sanders (Snow White and the Huntsman) realizou o filme. Jonathan Herman (Straight Outta Compton) reestruturou esboços iniciais do argumento, escritos por William Wheeler (Hoax, The Reluctant Fundamentalist) e Jamie Moss (Street Kings). Weta Workshop, e o seu co-fundador Richard Taylor, estão a trabalhar no filme.
Membros adicionais da equipa técnica incluem: o cinematografo Jess Hall (The Spectacular Now), o editor Neil Smith (Snow White and the Huntsman), o designer de produção Jan Roelfs (Fast & Furious 6), e designers de trajes Kurt Swanson e Bart Mueller (The Hunger Games: Mockingjay).
---
Artigos Relacionados:
Ghost in the Shell – A Multifacetada Major Motoko Kusanagi
Ghost in the Shell Live Action
---
Fonte: Anime News Network